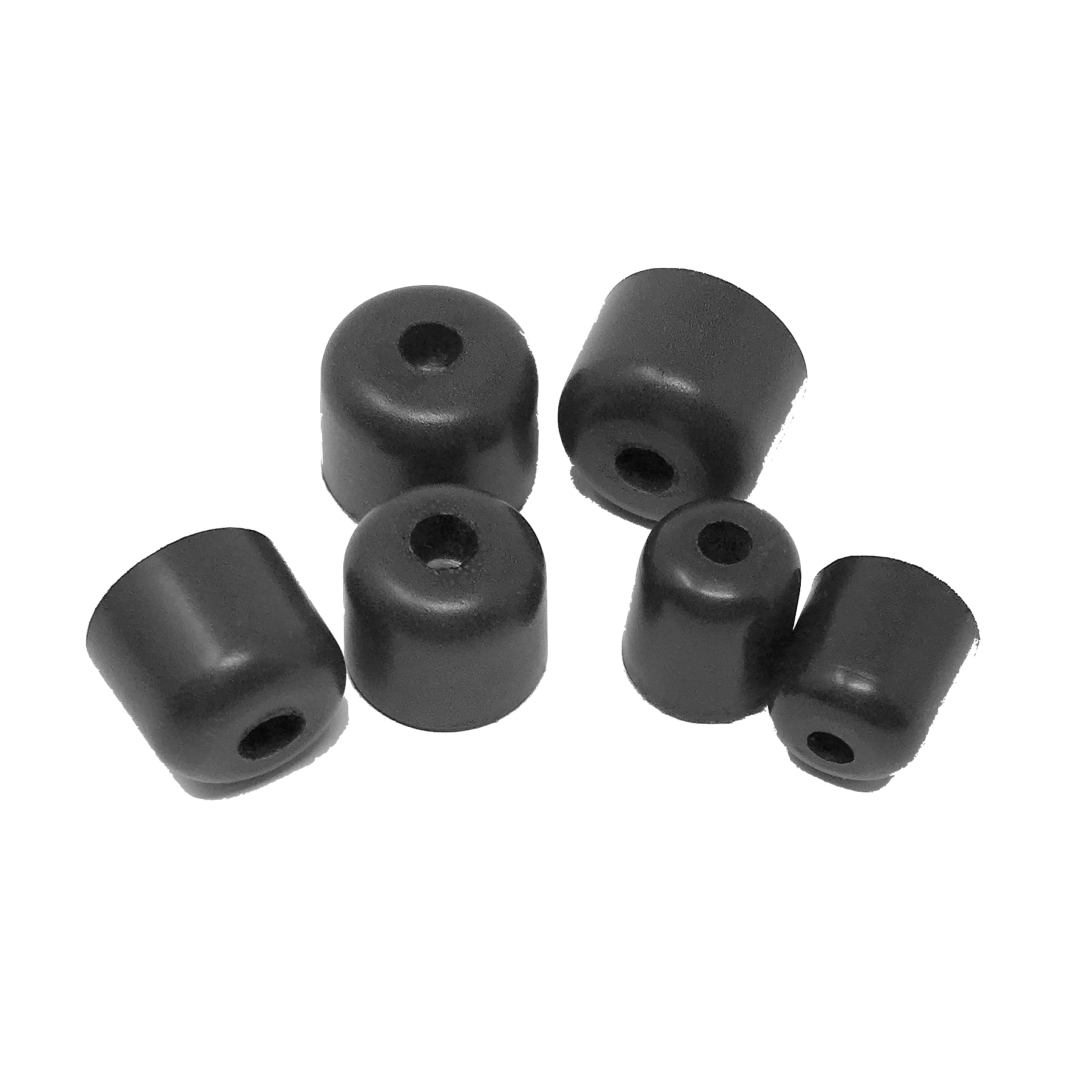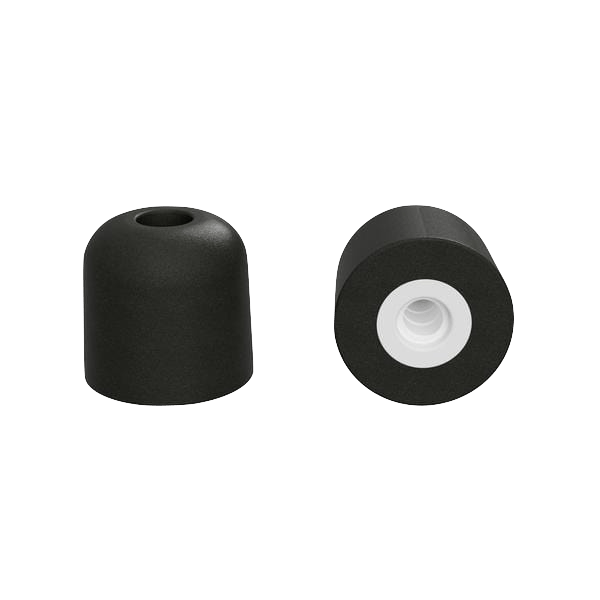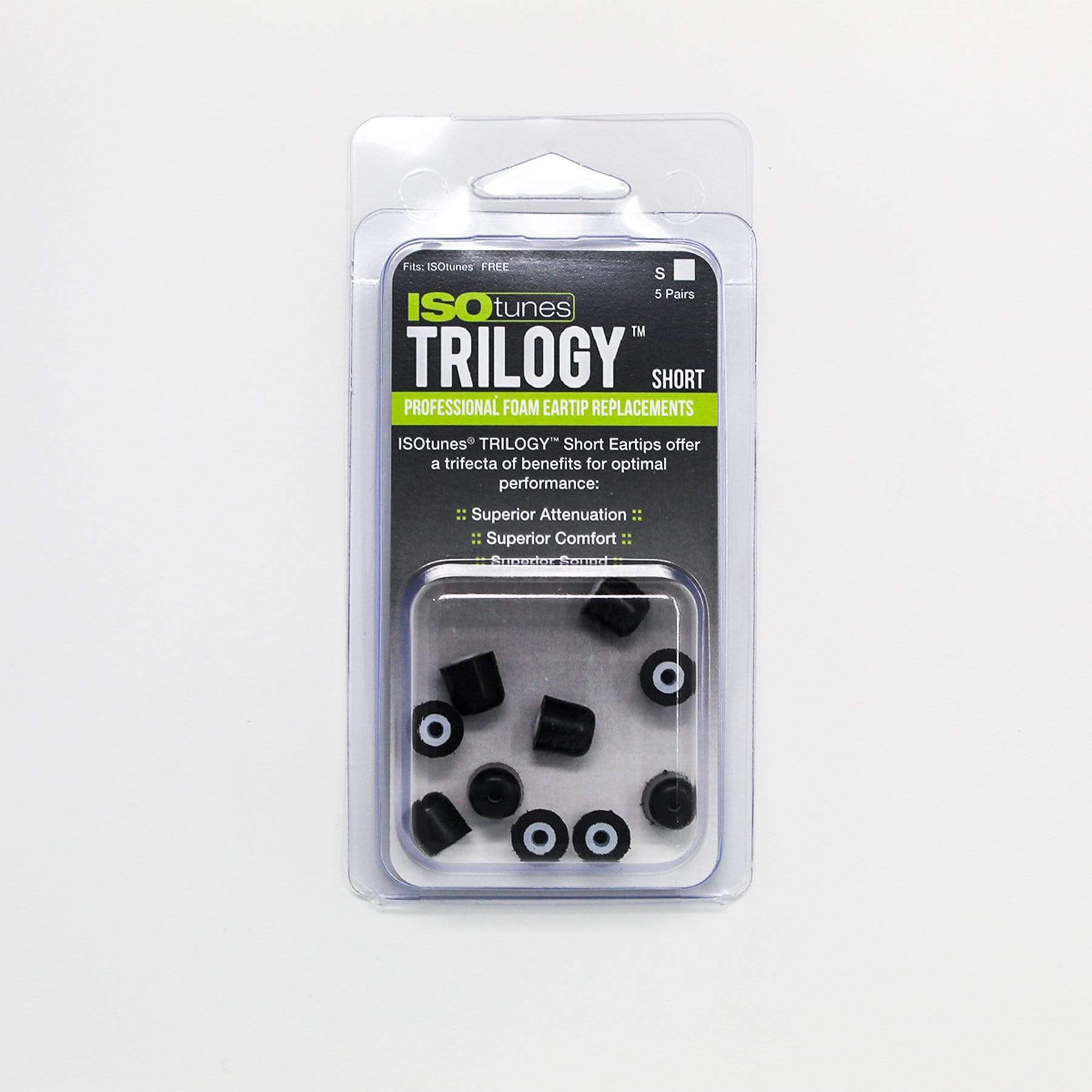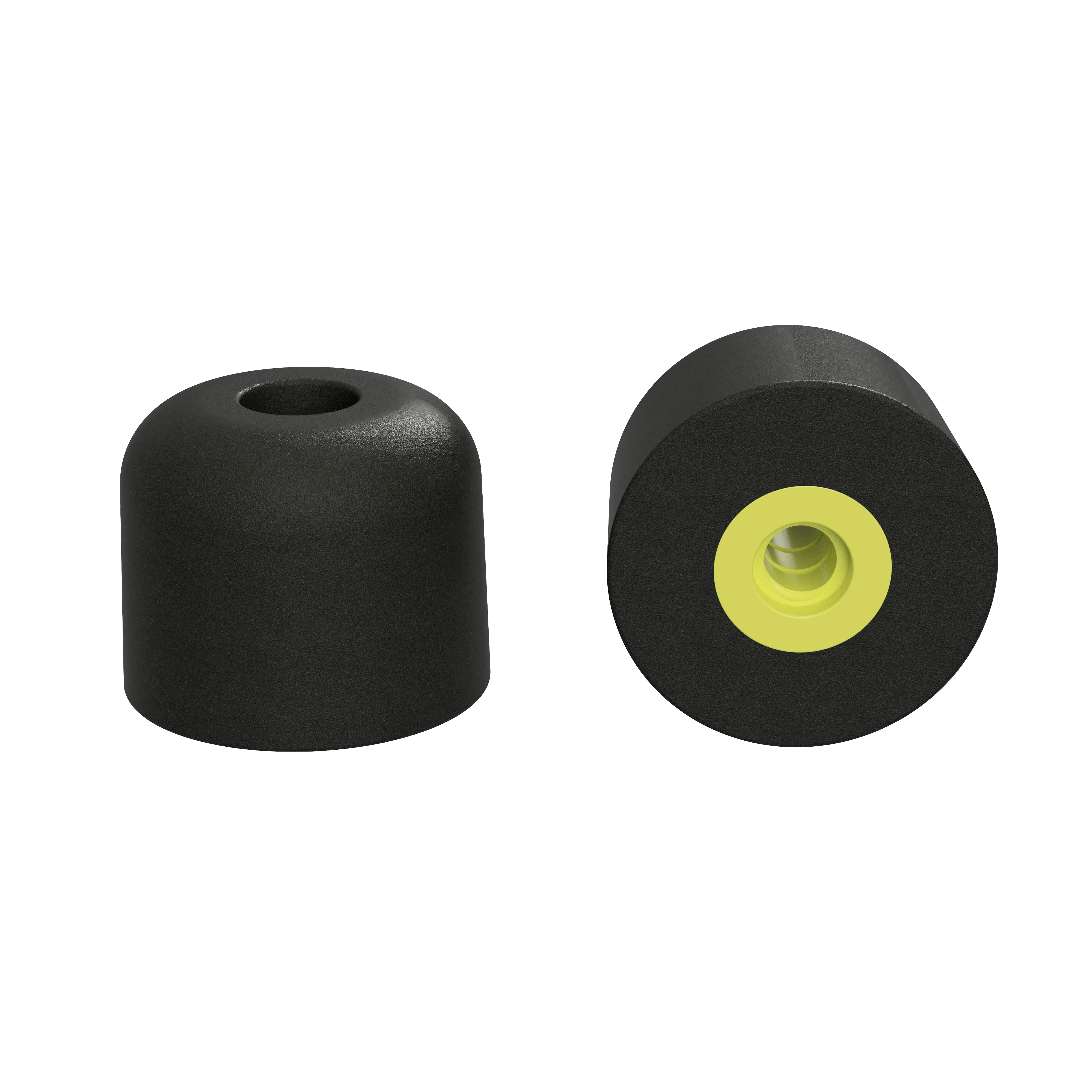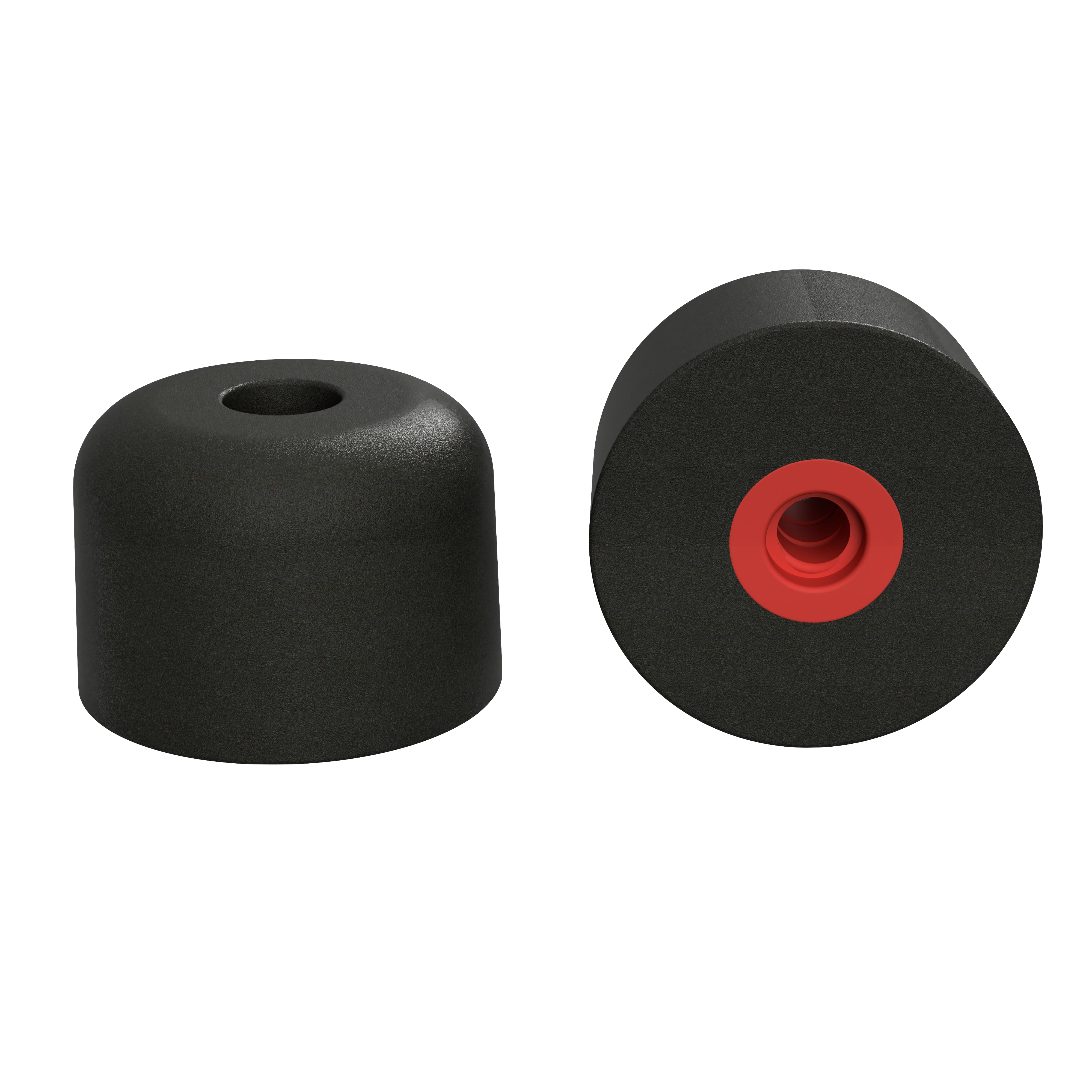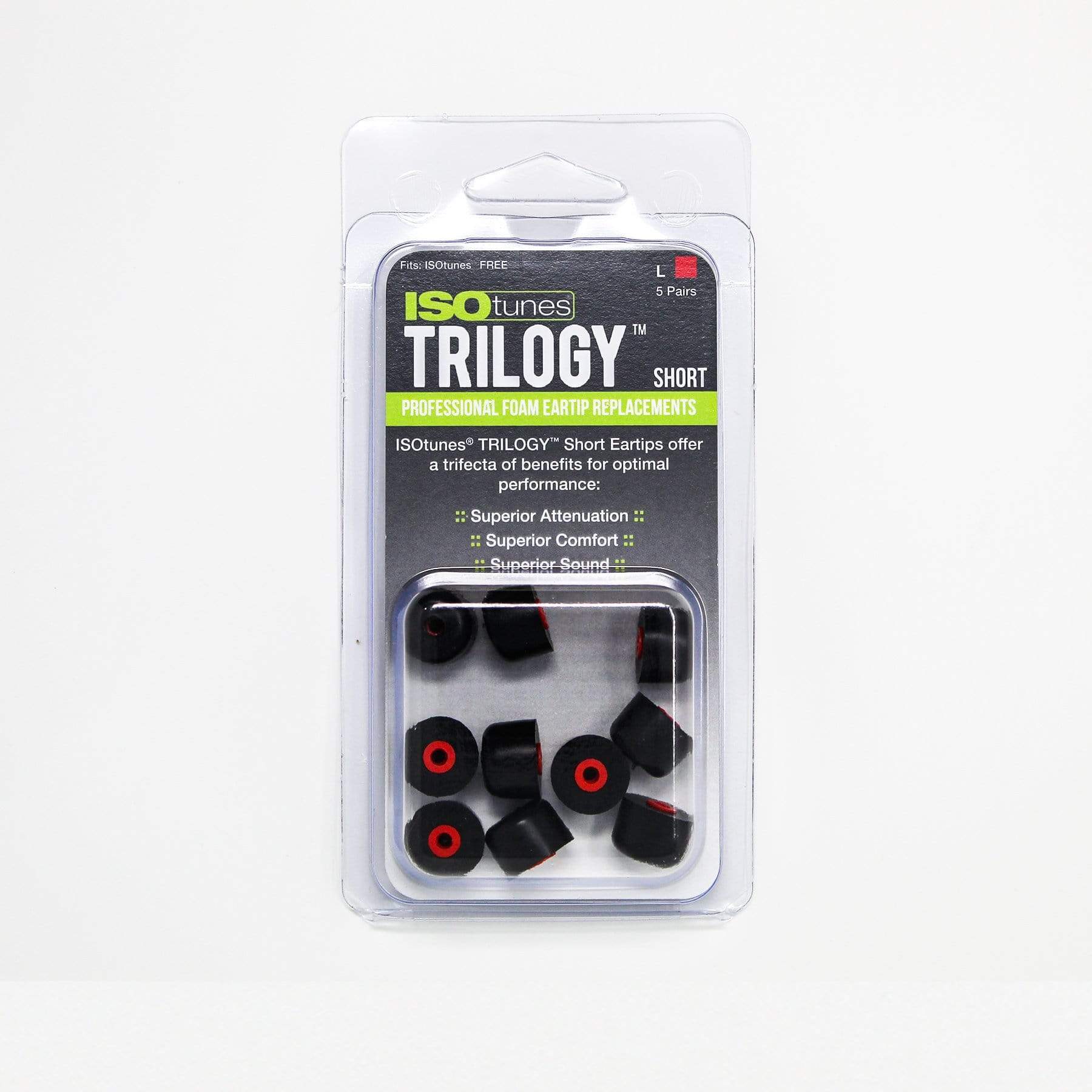 Short TRILOGY™ Foam Replacement Eartips for ISOtunes FREE (5 Pair Pack)
---
Compatible with PRO 2.0, XTRA 2.0, FREE 2.0, PRO Aware, FREE Aware, ADVANCE & LITE.
ISOtunes Short TRILOGY™ Foam Replacement Eartips offer a trifecta of benefits for optimal hearing protection:
1) Superior comfort - super soft memory foam
2) Superior attenuation - made from the best materials available to reduce outside noise
3) Superior sound - durable core material that will not distort sound/music quality

Choose between Small Short (white core), Medium Short (yellow core) and Large Short (red core). All orders come with 5 pairs.
---