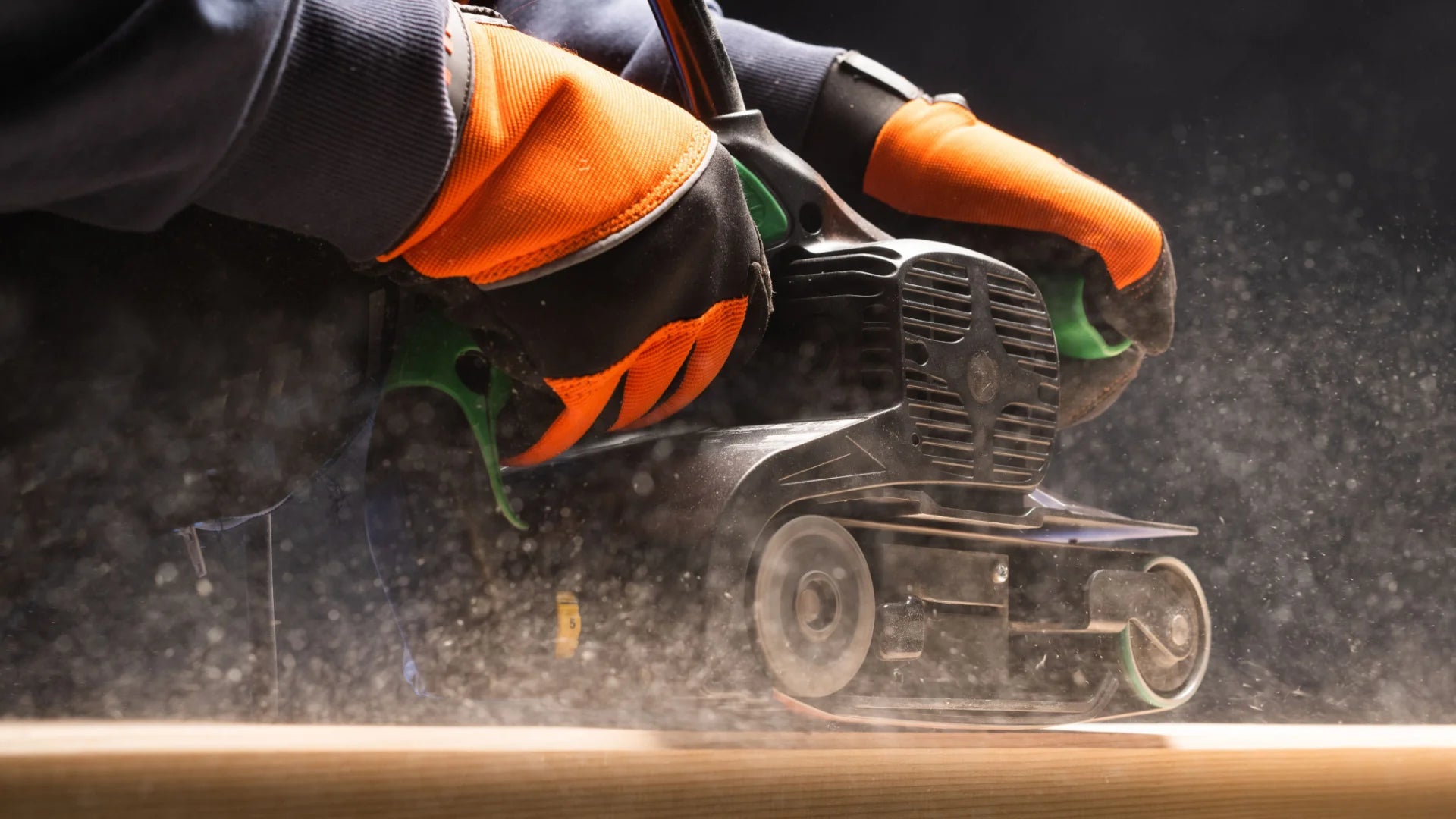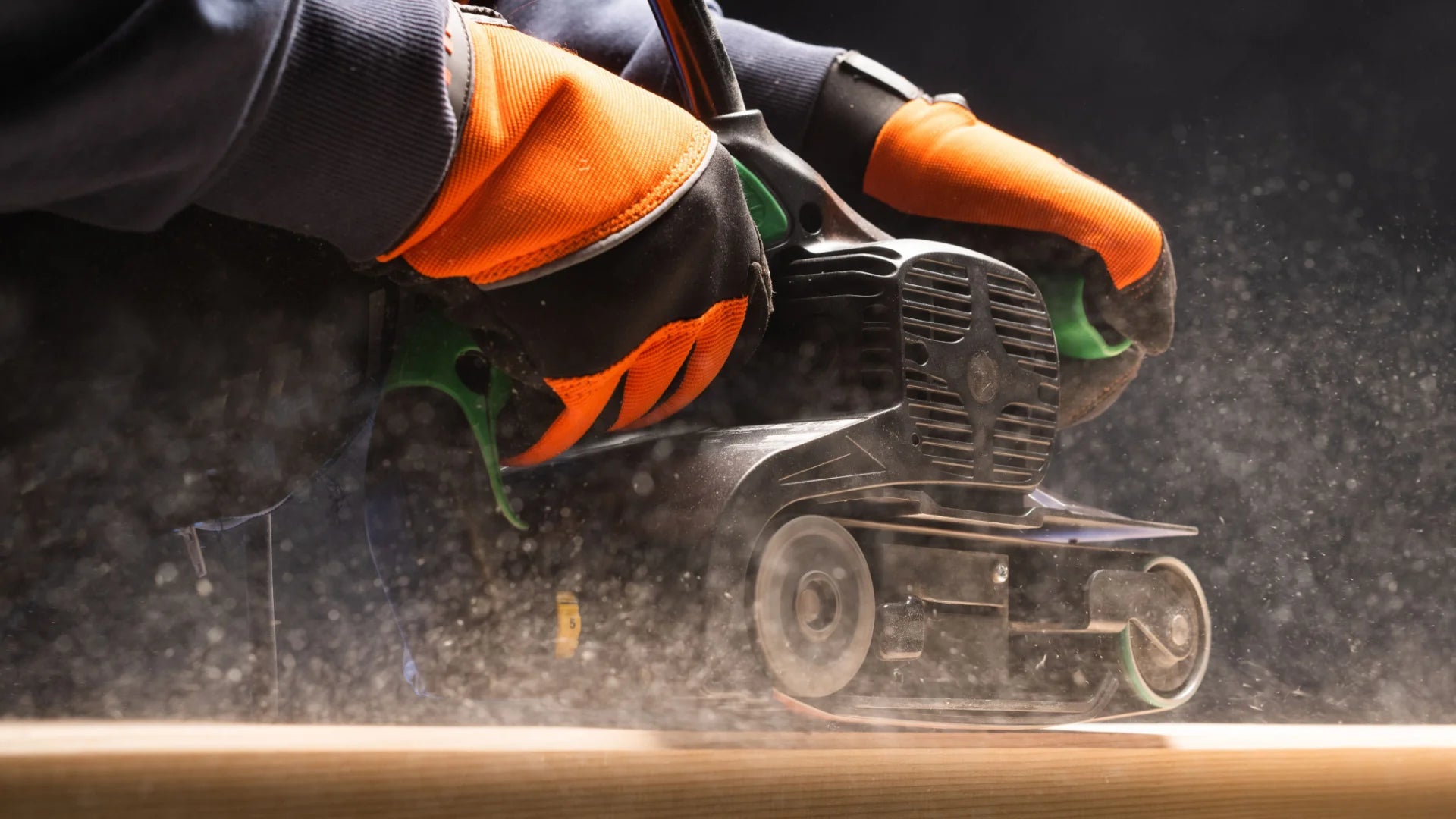 CONSTRUCTION HEARING PROTECTION: BELT SANDER
HOW LOUD IS A BELT SANDER?
Typically much more aggressive than their standard counterparts, a belt sander is often used to smooth excess material, extremely rough surfaces or for shaping wood.
The high-speed motor turns the drums at each end of the machine, exposing the user to sound levels in excess of 95db which, without the correct protection, could cause long-term hearing damage.
With ISOtunes certified hearing protection, you can block the loud noises caused by a belt sander, while remaining connected to your smartphone to take calls and listen to music! How's that for increasing productivity?